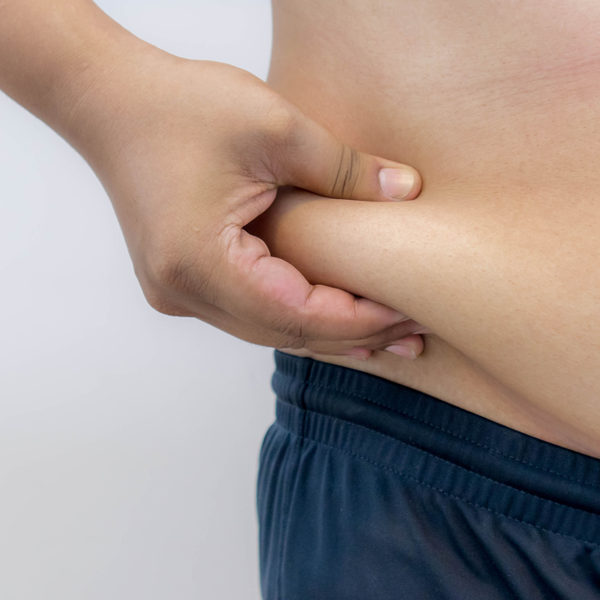 Losing weight is a huge accomplishment that takes hard work and dedication. Some men throughout the East Texas area who lose 100 pounds or more, may love their sleeker look, but secretly may be struggling with loose skin. This is often a side effect of losing a significant amount of weight. Unfortunately, surgery is often the only remedy that can correct this. Dr. Paul Critelli, board-certified plastic and reconstructive surgeon, offers a custom blend of skin removal surgeries specifically for men as they work towards completing their weight loss transformation. Sometimes, removing the loose skin is enough to allow them to complete this life-changing journey. Dr. Critelli consults with weight loss patients to determine what surgical techniques make the most sense. Loose skin can remain in the arms, abdomen and in the lower body. He will develop a surgical plan to meet the patient's aesthetic goals. He will also determine if these procedures can be performed at once, of if they should be staged over time. These procedures include:
Body Contouring
Body contouring is the procedure name given to any surgery that removes skin and fat to create a more contoured look. This can take place for most body parts include the arms, breasts, abdomen, buttock, thighs and neck.
Arm Lift
Loose skin is a common reminder that a significant weight loss has occurred. While some loose skin can be hidden, the arms, unfortunately, cannot. An arm lift removes loose skin that hangs from the underside of the upper arm to create a tighter, more toned arm appearance. The results following this surgery can oftentimes be very dramatic.
Gynecomastia
Gynecomastia is a condition where excess tissue develops in the chest of a man giving the appearance of female breasts. Gynecomastia surgery can correct this condition and create a flatter, more toned chest. It uses a combination of liposuction and skin tightening to achieve a more masculine appearance.
Lower Body Lift
A lower body lift addresses the lower body and removes loose and hanging skin following a weight loss. Skin can hang drastically after a massive weight loss. This surgery often uses a 360 incisional approach to remove skin from the stomach, hips, flanks, lower back, buttock and thighs. It is a procedure that provides major improvement, allowing men to wear more fitted clothing and resume a normal, active lifestyle.
Thigh Lift
A thigh lift addresses the upper and lower thighs, as well as the outer and inner thigh area. It trims away and removes hanging skin and then lifts the remaining skin for a more contoured leg appearance. This gives way for a man to be able to exercise, run and be more active following a weight loss.
Tummy Tuck
A tummy tuck is a procedure that tightens the abdominal wall. It is very common among weight loss patients who have loose skin that hangs in the lower abdomen. It is usually the first surgery a man will consider once his weight loss has been achieved.
During/After Surgery
After weight loss surgery is sometimes not only a desire, but a necessity for men who have undergone a significant weight loss. For many men, it is the only way to achieve a tighter skin appearance and complete their weight loss goals. While scarring is a part of this process, the incisions are carefully placed so that they can often be concealed under clothing. The removal of loose and hanging skin makes such a huge impact for most men, that the scarring becomes secondary. This surgery does have a longer recovery period than most. It will depend on how many procedures were performed in one setting, as well as the extent of skin removal.
Expected Cost
After weight loss surgery is a customized suite of surgical procedures that will be detailed in a surgical plan by Dr. Critelli. The cost will vary by surgical case depending on how many procedures were performed. Schedule an appointment for a customized consultation with Dr. Critelli to determine the cost of your procedure.
Additional Resources
The UT Health East Texas Tyler Bariatric Center offers several weight loss surgery procedures. Visit TylerBariatrics.com to learn more.