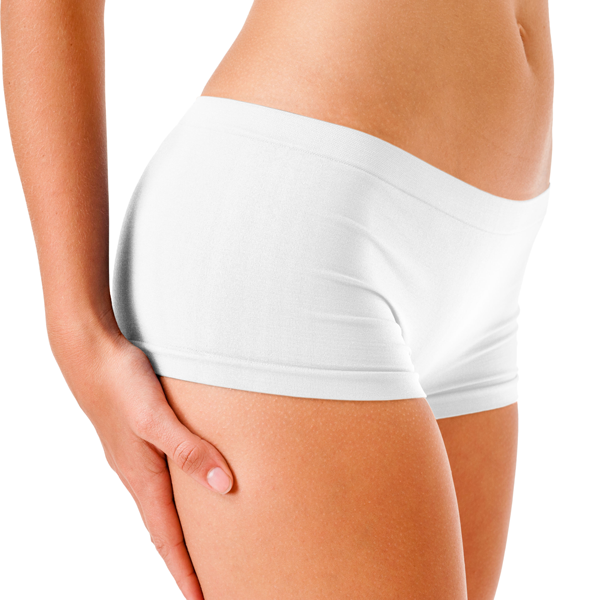 A body lift is a surgical procedure in which excess skin is trimmed away and 'lifted' to reshape the basic contours of the body. It is often recommended for patients who have lost a significant amount of weight, but still battle loose skin. Dr. Critelli believes that for many weight-loss patients, this gets in the way from completing their weight-loss transformation. The procedure may be performed in conjunction with liposuction to remove excess fat. A lower body lift targets the mid-body section that includes the abdomen, lower back, buttocks, hips and thighs. It is a 360-degree treatment to improve the appearance of those who are already close to their weight goal or women who do not have plans of bearing any more children.
Surgical Technique
A lower body lift is sometimes called a belt lipectomy as the incision is made around the belt area surrounding the lower torso. The incision is extended to the buttocks and thighs. Loose, saggy skin will be trimmed away and the remaining skin will be lifted and secured by sutures. Liposuction may be used if there's excess fat. There are also cases when the fat harvested from liposuction is reinstated into the buttocks for an instant butt lift. These procedures may be combined in one session, or they may be staged depending on the patient's circumstance.
During/After Surgery
The lower body lift procedure is performed with general anesthesia and requires an overnight stay in a hospital or accredited surgical facility. Due to its nature, a spinal anesthesia may also be administered. The surgery lasts from five to eight hours depending on the number of procedures performed. Patients who have a lower body lift will experience a slow recovery process. Aside from extensive incisions, the body and skin need adequate time to adjust to their new positions created by the surgery. Most patients will need two to three weeks before returning to a light routine. It can take up to a full year for the final results of this surgery to appear.
Expected Cost
The cost depends on the patient's aesthetic goals as the number of procedures performed in one session. There are also cases when costs are driven up when the surgical sessions are staged into separate procedures. Schedule an appointment for a customized consultation with Dr. Critelli to determine the cost of your procedure.
FAQs
How bad is the scarring?
A lower body lift creates great results for patients, leaving the body tighter and smoother. Unfortunately, scarring is unavoidable with this surgery. For most patients, the scar will run around the torso and extend to the hips, buttocks and thighs. A skilled and trained plastic surgeon will make every effort to create clean, thin incision lines. These lines will produce scarring that will be patterned similar to a g-string. Once they heal, they will be concealed by undergarments.
Is this procedure painful?
This surgery is performed with general anesthesia. It is common during the post-operation period that the patient will feel pain and discomfort. The healing of wounds is also slow. The patient must limit movement during the first week to avoid the risk of stretching the incision line. This is the most common complication after surgery. Pain medications will be given to help the patient cope. A compression garment is also worn to help the patient in reducing discomfort.
Does insurance cover this?
If it is proven that this surgery is medically necessary to attain a better quality of life, some insurance providers may cover a portion of the cost. There is no guarantee that coverage will be applicable. Our billing and insurance coordinators will work with the insurance company to determine coverage benefits.
When to undergo surgery?
It is recommended that anyone who is considering a lower body lift should be at or near his or her goal weight. If the loose skin is caused by pregnancy, it is best to postpone this type of surgery until all additional pregnancies have been completed. Any additional episode of significant weight gain may compromise the results of the surgery.