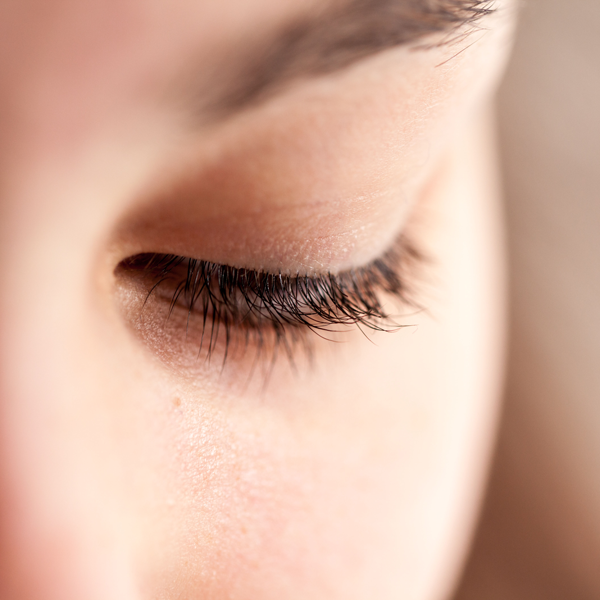 Dr. Paul Critelli is a board-certified plastic surgeon at UT Health East Texas Cosmetic Surgery Center and has created beautiful results for patients desiring an "awakened" facial appearance. Eyelid surgery (blepharoplasty) corrects cosmetic issues of the eyelids. This surgery targets and removes excess skin, fat and tissues from the upper and lower eyelids, and tightens the underlying muscles to create a rejuvenated facial appearance. A loss of volume under the lower eyelid is one concern, and can cause male and female patients alike to look tired. In some individuals, a droopy upper eyelid is the issue. This occurs when excess tissue and skin collect on the eyelid causing a droopy look. Both of these are common facial concerns that can occur with aging (and in some cases, genetics) and can be corrected with blepharoplasty.
About the Surgery
Eyelid surgery improves the appearance of the upper eyelids, lower eyelids or both. It targets excess skin and fat. As a person ages, the skin surrounding the eyes can become saggy or droopy. Eyelid surgery can also address drooping of the eyelid, called ptosis, which obstructs your vision. This is often covered by insurance, but your provider will be able to provide more information about that.
The procedure may either be performed on the upper eyelid only or the lower lid, or both. There will be a difference in approaches when it comes to the upper and lower eyelids but the method is similar; removing any loose skin or tissue, and extracting or repositioning the fat deposit. There will also be separate incisions spots. It is important to understand that this will not help with other cosmetic issues such as crow's feet, wrinkles or dark circles. The results of an eyelid surgery are fairly isolated within the upper and lower lid section only. There are other procedures that can be combined, for example the use of BOTOX®, to create a maximized outcome.
Upper Eyelid Surgery
The most common problem with the upper eyelid is excess skin that droops and hangs over the eyes. Not only does this look unappealing, but it can also obstruct vision for a patient. The doctor will create an incision along the natural fold of the eyelid and extract any excess fat and tissue to remove any bulges. Once done, excess skin will also be trimmed and the cut will be closed with fine sutures. There are cases when fat tissues are only repositioned instead of excised.
Lower Eyelid Surgery
There are two options for incisions when it comes to lower eyelid surgery. This treatment will improve any appearance of bulging and sagging below the eye. Incisions may be made just slightly below the lash line and excess fat, tissue or skin will be excised. If the skin has retained good elasticity, a transconjunctival incision may be a better option as the cut is made inside the lower eyelid, which effectively makes any resulting scar concealed. A lower lid lift does not necessarily improve the dark circles that may occur under the eyes. The surgeon may recommend combining a lower blepharoplasty with another procedure such as a chemical peel or an injectable filler.
During/After Surgery
Eyelid surgery is performed with general anesthesia at UT Health Tyler. If the procedure involves both upper and lower eyelids, the plastic surgeon will typically manage the upper eyelid first. On average, it takes one to two hours to complete the operation. The patient will be sent home for recovery. For the first few days, there will be swelling and discoloration around the area. It is advised that the head is elevated for the first few days. Pain medications and antibiotics will be prescribed to manage the initial discomfort. Strenuous activities must also be restricted.
Expected Cost
Schedule an appointment for a customized consultation with Dr. Critelli to determine the cost of your procedure. In most cases, insurance will not cover cosmetic eyelid surgery. However, for some patients, insurance may be applicable. This is usually the case with patients who have their vision affected by a drooping upper eyelid.