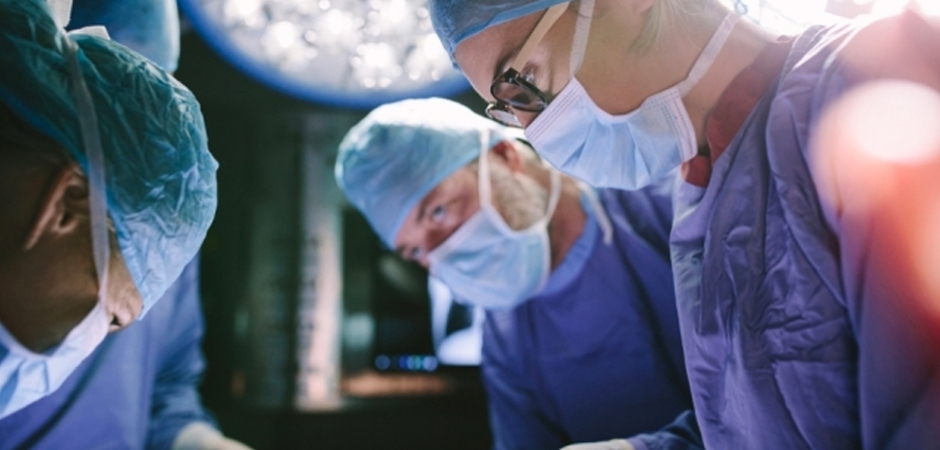 Our team of board-certified surgeons is able to offer joint-replacement surgeries at six hospital locations across East Texas. We offer joint replacement for the shoulders, hip, knee and ankle.
We also offer minimally invasive alternatives, click below to learn more.
Anterior Hip Replacement
Having a hip replaced can restore a significant amount of quality of life, but it is a serious surgical procedure that patients should understand. Now, with the anterior hip replacement technique, qualified patients can undergo this procedure with less pain and faster recovery time and often see range of motion return almost immediately.
The UT Health East Texas Orthopedic Institute in Tyler, Henderson and Jacksonville offers the anterior approach to hip replacement, or total hip arthroplasty. This procedure allows doctors to perform a hip replacement surgery with a minimally invasive technique, creating multiple benefits for the patient.
The surgery utilizes a smaller incision on the front (anterior) of the hip rather than the back or side, generally resulting in less trauma to tissue under the skin.
Patients usually experience several benefits from the anterior approach.
While traditional hip replacement patients usually stay about three to five days in the hospital, those undergoing anterior hip surgery often have shorter stays – commonly one to two days.
Patients experience less postoperative pain.
Following the anterior approach, patients usually enjoy a greater range of movement almost immediately. In most cases, patients are able to use their hip normally without restrictions.
As the incision is on the front of the hip, patients don't incur the pain of sitting on the incision site.
A smaller surgical scar is left by the anterior approach.
Not all patients are candidates for the anterior approach. The results and recovery from hip replacement depend on a multitude of factors including age, weight and activity level. Please consult with your orthopedic surgeon on what's best for you.
MAKO Partial Knee Replacement
Orthopedic surgeons at UT Health Tyler offer new options to patients who have osteoarthritis in their knee but may not need total knee replacement surgery. The MAKO Partial Knee Resurfacing robotic system combines the ability of CT scanning to map out the patient's anatomy with a system that guides the surgeon, allowing for more precise positioning of the prosthetic implant.
The minimally invasive robot-assisted system offers better results with quicker recovery to qualified patients. Good candidates for the MAKO partial knee procedure have these characteristics:
What are the benefits?
The combination of 3-D scanning and robotically guided cutting helps the physicians create a better joint than was previously possible. For the patient, surgery with the new system offers several benefits, including:
Knee pain on the inner knee, under the kneecap or on the outer knee when active
Knee pain or stiffness when initiating activities from a sitting position
Failure to respond to nonsurgical treatments such as rest, weight loss, physical therapy and nonsteroidal anti-inflammatory medication

Smaller incision
Less scarring
Reduced blood loss
Shorter hospital stay
Quicker recovery
A more natural-feeling knee after less-invasive surgery
For more information, call the UT Health East Texas Orthopedic Institute at 903-596-3844.