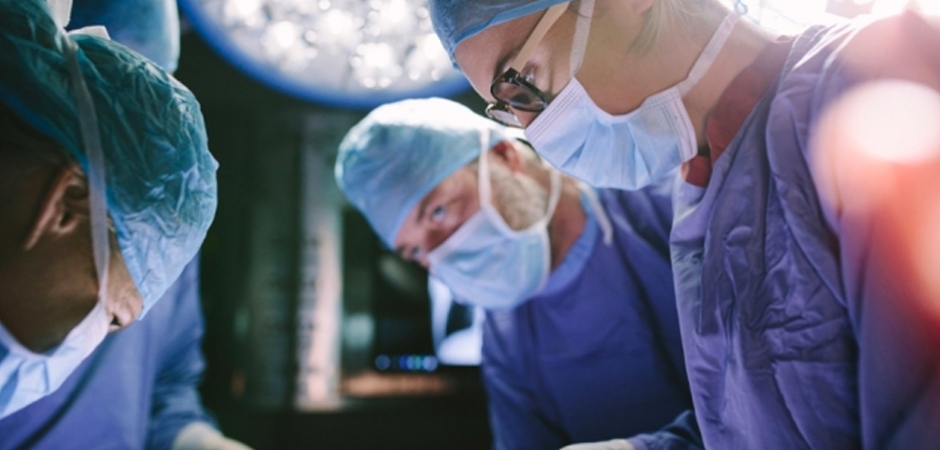 Our flagship stroke program at UT Health Tyler is certified by the Joint Commission as a comprehensive stroke center. The first hospital in East Texas to have a certified stroke center, the program has gone on to receive recognition and awards for their effort to ensure high quality care.
Our Program Designations and Awards
For our full 2021 Patient Stroke Outcomes Report, click here.
Other UT Health East Texas stroke certified locations include Athens, Henderson, Pittsburg and Quitman. These facilities are designated support, or level three, stroke centers.
Together, these facilities create a regional network of stroke treatment programs ensuring our patients receive the needed treatment when it matters most.
Stroke facts
A stroke occurs when the blood supply to the brain is interrupted or blocked, reducing the flow of oxygen and nutrients to the brain, which can result in damage to brain cells. Stroke is the leading cause of adult disability and the fifth-leading cause of death in the U.S.
Know the signs of stroke

Time is important when treating a stroke patient. Early recognition and response are important to reducing the negative effects of a stroke. F.A.S.T is an easy way to remember sudden signs of stroke:
Face drooping
Arm weakness
Speech difficulty
Time to call 9-1-1
Beyond F.A.S.T. other signs of stroke occur suddenly and include:
Numbness or weakness of face, arm or leg – especially on one side of the body
Confusion or trouble speaking or understanding speech
Trouble seeing in one or both eyes
Trouble walking, dizziness, or loss of balance or coordination
Severe headache with no known cause
Risk factors of stroke If you can avoid a stroke before it happens, that's even better than fast treatment. Some risk factors such as age and family history can't be changed, but certain changes in lifestyle can help control and reduce the risk of stroke. Listed are lifestyle factors that increase a person's risk of experiencing a stroke:
Cigarette smoking
Being overweight
High cholesterol
High blood pressure
Lack of physical activity
Poor nutrition
Circulation problems
Excessive alcohol consumption
For more information or to schedule an appointment, please call the UT Health East Texas Neurological Institute at 903-594-2958 or 800-728-2702.
"East Texans face one of the highest stroke mortality rates in our state, and we are working to change that by providing community education that urges individuals to seek care quickly if they show symptoms of stroke, which increases their chance of survival and recovery."
– Lisa Hutchison, RN, BSN, UT Health Tyler stroke coordinator