Reviews for Karen Wies, MD, FACP
---


09/14/2021
Dr. Weis has been good to me, blame the hospital system's greed for limiting patient visits to 15 minutes per patient, this is one reason why my other doctor left ETMC. I know this first hand from Dr. Lisa Graves.
— D. Bowman
---


06/22/2021
I have been a patient of Dr Wies for approximately 10 years. She is the best! She listens and is very concerned about resolving any issues or concerns. Her military background makes her a no non sense physician. Straight to the point and I truly value that.
— A Harbaugh
---


09/26/2019
Dr.Wies is absolutely the best most thorough and determined doctor that I have ever had the pleasure of meeting. She and her staff have worked vigorously to advocate for me. Thank you
— Robert Reel
---


01/12/2019
I have only known Dr. Wies a few months as I have always used my blood doctor for my primary. But, when I got this new insurance I was forced to get a real PCP so I chose Dr. Wies out of approved pcp on my plan. I saw her for the first time about 18 months ago and to be honest, I wasn't very happy about having to see her or share with her. I think she felt it as she was very warming and chatty, and, before I knew it, I was opening up to her about my health. Good doctor and eager to help you.
— Robin Marshall
---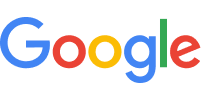 09/11/2017
She is a wonderful doctor. ..
— Taichung Warren
---


07/20/2017
She is friendly and caring. She takes the time to listen to your questions and problems, and then tries to solve them. You do not have to wait long to see her and appointments are easy to make. The staff is courteous and friendly. I trust her decisions and how she handles my problems. Dr Wies answers your questions in a way that you can understand and explain your medical problems clearly.
— Big Sandy, TX
---


12/29/2016
Efficient and patient oriented. She is knowledgeable, informative and caring.
— Wade
---


09/27/2016
She's amazing, really listens to you!!! I love having her as my doctor!!! Very compassionate to
— Melissa Baker
* Please note this list does not include reviews written by anonymous users