Reviews for Gary Babbitt, MD
---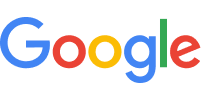 09/04/2020
I honestly believe that Dr. Babbitt saved my life. I have been diabetic for nearly 20 years and previous doctors I had were killing me with the diets and meds they prescribed. I had all kinds of issues including critically high blood pressure even though I was on 5 bp meds a day!!! Yet I kept getting fatter and needing more and more meds. My triglycerides were way too high as well. Dr. Babbitt prescribe a low carb diet and I have not only lost 40 lbs, but have cut my meds way down. My last A1C was 5.5 and my blood pressure runs in the 105 - 120 range on just 2 meds, plus my triglycerides are way down. He is extremely knowledgeable and willing to listen. I will forever be thankful for his sound advice and willingness to believe me when I truthfully told him I was sticking to the DASH/Diabetic diet and it just wasn't working for me. I use to dread going to the doctor and would often leave almost in tears, but now I look forward to seeing Dr. Babbitt and seeing how my lab values have improved. I now leave his office feeling hopeful.
— Kate R
---


03/23/2020
11 years of great personal care. Great staff. New facilities. Good location.
— Rob Sheldon
---


06/11/2018
As a nurse, I often get frustrated due to doctors who aren't as knowledgeable as I, or who don't listen. Dr. Babbitt is an exception. He keeps up to date on medications and treatments and is willing to work with you to reach a treatment that not only works for you, but is within your budget and your goals. He takes time to listen and doesn't just discount what you're saying because you're a woman. It doesn't surprise me that he is so popular. BTW, his NP Bethany is also fantastic
— Kate R.
---


01/03/2018
I have been a patient of Dr. Babbitt for over 20 years. One of the nicest, most informative and honest Dr.'s I have had the pleasure of being looked after. One fine human being. Thanks Doc for always being there for me!
— TYLER
---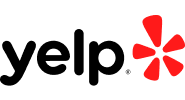 08/01/2017
Dr. Babbitt has been my primary care physician for nearly 7 years. He and his staff are absolutely amazing! They get me back quickly, take time to listen to me, and treat me with the upmost respect. He is very common sense and stays up-to-date on the latest medicines and techniques. His office staff are very engaging. I give him my highest recommendation!
— David B.
* Please note this list does not include reviews written by anonymous users