Reviews for Eli Vera, MD
---


11/11/2021
Dr Vera is a very experienced, knowledgeable, and most of all, caring physician.
— Devin
---


02/07/2021
I am 55 years old and have a lifetime of experience to draw from. I have lived all over the country. So what I say here is based on a great deal of experience. It is hard to come by someone that has true empathy and experience that takes the time to provide a whole health experience. Dr Vera takes his time and truly cares about his patients. He has worked with me diligently to help me figure out how to deal with a complex illness that others have been unable to treat. My life has improved tremendously as a result. Thank you so very much
— John Harper
---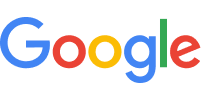 01/30/2021
I grew up at a time when people didn't go the their doctors unless they were ill or injured. We now live in a time when we must follow up and have regularly scheduled tests to stay healthy. I am a new patient because I haven't been to the doctor for almost 8 years, and for insurance reasons, so I've made the decision to come back and remain with Dr Vera, after trying a new doctor closer to my home in Diana, over an hour away. That saying, I'm so back to my favorite doctor, as he is caring, personal, listens, and just a good family doctor I have recommended and will recommend to friends and family. Thank you Dr. Vera and Staff for your genuine care.
— Linda McChesney
---


01/08/2021
After receiving information about my laboratory results, he called me at 6 am and recommended that I go to emergency room. He called several times, checking up, made recommendations for a specialist, verified my appointment. I appreciate his quick response and extra effort to insure that I got emergency treatment. I'm forever grateful.
— Rebecca Howell
---


12/16/2020
When my son was ill and no other local physician seemed to have the time to see him, Dr. Vera took the time - he calmed my son down and explained to my son his issues in terms that both he and I could understand. While the meeting was conducted via Zoom, Dr. Vera's concern and compassion were clearly evident. After the meeting, Dr. Vera called me and we discussed the issues in more detail and he made several calls that were instrumental in getting my son into the hospital the same day. Furthermore, he not only identified the underlying issue that two previous physicians had missed, but he has followed up personally twice since then to check on my son, something that is unheard of in my experience. I would highly recommend Dr. Vera to anyone needing a compassionate, knowledgeable physician willing to listen to their concerns.
— Kurt
---


11/07/2020
I seriously could not be more pleased with Dr. Vera and his treatment of me and the reason for my telehealth visit yesterday. In my opinion, sometimes you might feel pressured on a telehealth visit but not with Dr. Vera. The office closed at noon and Dr. Vera stayed with me, answered all my questions and more importantly to me, listened, thought through with me asking me lots of questions to pursue the best course of action from my symptoms I shared with him. The clinic I got to has lost their last doctor, I sure wish, (if Dr. Vera didn't already have other responsibilities), could be the full time doctor at the clinic I go to, THAT'S how great I thought he was. Just cannot say enough good things about Dr. Vera.
— Robert P
---


10/09/2020
I have been seeing Dr. Vera for many years. He is very knowledgeable and listens to any concerns I might have. He is very friendly and always concerned about my well-being. He prescribes the correct medications and I feel great! I highly recommend Dr. Vera!!
— Steve
---


08/19/2020
Always very friendly and answers any and all questions I may have. Very through in explaining too. Definitely recommend.
— Tattoogirl77
---


01/08/2020
Dr Vera is very knowledgeable and very well read. He keeps up to date on all things medical. He is very thorough and really cares about his patients. He takes his time with each patient. He finds the cause of whatever is bothering you and doesn't just put a bandage on it. He will also refer you to the best MD for your medical needs. He has helped me with all my medical and I highly recommend him. He has been my Dr. for 6 years. He is a blessing to our community.
— Patricia Riley
---


01/05/2020
Dr. Vera is an amazing doctor. He has helped me tremendously. I would recommend him if your wanting someone who truly cares for your well being.
— Tanya Gomez
---


12/19/2019
Dr Vera has helped me numerous times, most recently he gave me the correct medication that cured my bacterial vaginosis, something I struggled with for years before knocking it out permanently. He's very friendly and I'm glad to have him taking care of me.
— Brandi
---


12/12/2019
Wonderful. Have not seen my father do this good in a very long time. Excellent service! Would recommend to anybody!??
— Charlotte Person / Ralph Hill
---


07/23/2019
Dr Vera is an excellent doctor He is smart,patient,caring and knowledgeable he has taken care of our family for 15 years
— Carol Cook
* Please note this list does not include reviews written by anonymous users