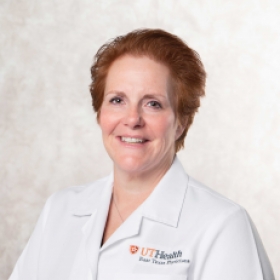 Physician Group:
UT Health East Texas Physicians
Practices At:
601 Highway 110 N.
Ste. O
Hours:
Monday - Thursday 
8 a.m. - 5 p.m. 
 
Deanna Bishop, APRN, FNP-C, is a family nurse practitioner at UT Health East Texas Physicians in Whitehouse who sees patients ages 2 and older. "My philosophy is to care for the person as a whole. Oftentimes there are things going on in a patient's home that he or she may not be sharing. I take the time to listen, so I can fully understand what may be affecting their health."
After growing up working as a candy striper in the summers and as a nurse aid with her mother, Deanna decided to pursue nursing. "I wanted to be in a position to make a real difference in people's lives, changing outcomes one patient at a time."
When not seeing patients, Deanna is very active in her church where she participates in medical mission trips. She also loves singing karaoke.
Board Certifications:
American Academy of Nurse Practitioners, Certification
Education:
Master of Science: Nursing, Walden University, Minneapolis, Minn.
Bachelor of Science: Nursing, The University of Oklahoma, Norman