Heart disease is the leading cause of death in the United States. According to the CDC, one person dies every 37 seconds from cardiovascular disease. It's important to know the signs and risk factors of heart disease.
Nearly half of all Americans are at risk for heart disease. Risk factors include high blood pressure, high cholesterol, smoking, obesity, diabetes and family history.
As an accredited chest pain center, recognized for excellence in treating heart attack symptoms, UT Health East Texas provides quality care and cutting edge procedures from board-certified physicians.
Social Media
Follow us on Facebook as we spread awareness of heart disease, symptoms to look for and how it affects your overall health. We'll be featuring a variety of videos from physicans relating to heart health throughout the month, as well as posts about signs and symptoms of heart disease, specific conditions and more. 
Upcoming Videos
| | | | |
| --- | --- | --- | --- |
| Presenter | Topic | Date | Link |
| Heart Tips with Dr. Zafar | Knowing Your Numbers | Wed., Feb. 3 | |
| Facebook Live with Dr. Cooley | COVID and Heart Disease | Fri., Feb. 5 at 3 p.m. | |
| Heart Tips with Dr. Zafar | Smoking | Wed., Feb. 10 | |
| Heart Tips with Dr. Zafar | Exercise | Fri., Feb. 12 | |
| Heart Tips with Dr. Zafar | Nutrition | Wed., Feb. 17 | |
| Virtual Education Seminar with Dr. Cooley | Atrial Fibrillation: New Solutions to an Old Problem | Thurs., Feb. 18, 6 p.m. CST | |
| Heart Tips with Dr. Zafar | Sleep and Stress | Fri., Feb. 19 | |
| Heart Tips with Dr. Zafar | Women's Heart Health | Wed., Feb. 24 | |
| Heart Tips with Dr. Zafar | Men's Heart Health | Fri., Feb. 26 | |
Services
To learn more about specific heart conditions we treat, symptoms and related topics including cardiac rehab, fitness, weight management, diabetes, sleep and home health, click the boxes below.
UT Health East Texas provides a wide range of heart (cardiac) care from comprehensive diagnostics to open heart surgery and cardiac rehabilitation. With state-of-the-art facilities, advanced technology and board-certified and fellowship-trained physicians, we're improving heart health in East Texas. 
We offer heart clinics as well as diagnostic testing and imaging at our facilities conveniently located througout East Texas. Advanced procedures and surgeries are performed at UT Health Tyler.
Click to learn more about the following conditions or services offered:
Cardiac care is offered at the following locations. Click the links below to learn more about the specific services offered at each and information about how to schedule an appointment.
In this interview from Feb. 2020 with Dr. Vivek Patel, board-certified cardiothroacic surgeon at the UT Health East Texas Cardiovascular Insitute, he discusses what heart valve disease is and how the MitraClip might be a good option for qualifying patients.
According to the CDC, one of every four deaths in the United States is due to heart disease. Heart disease can take many forms, the most common being coronary artery disease. Symptoms of heart disease include chest pain, shortness of breath, nausea, cold sweats and pain in the arms or shoulder. 
You can lower your risk of heart disease by choosing healthy habits. 
Eat healthy food

Eat plenty of fresh fruits and vegetables, and limit processed food, salt, sugar and alcohol intake. 

Keep a healthy weight

Excess weight can greatly increase your risk of heart disease as it adds stress to the heart and blood vessels. 

Participate in regular physical activity

Physical activity can help you keep a healthy weight, regulate blood flow and lower blood pressure. 

Don't smoke

Smoking drastically increases your risk of heart disease.
Know the signs of a heart attack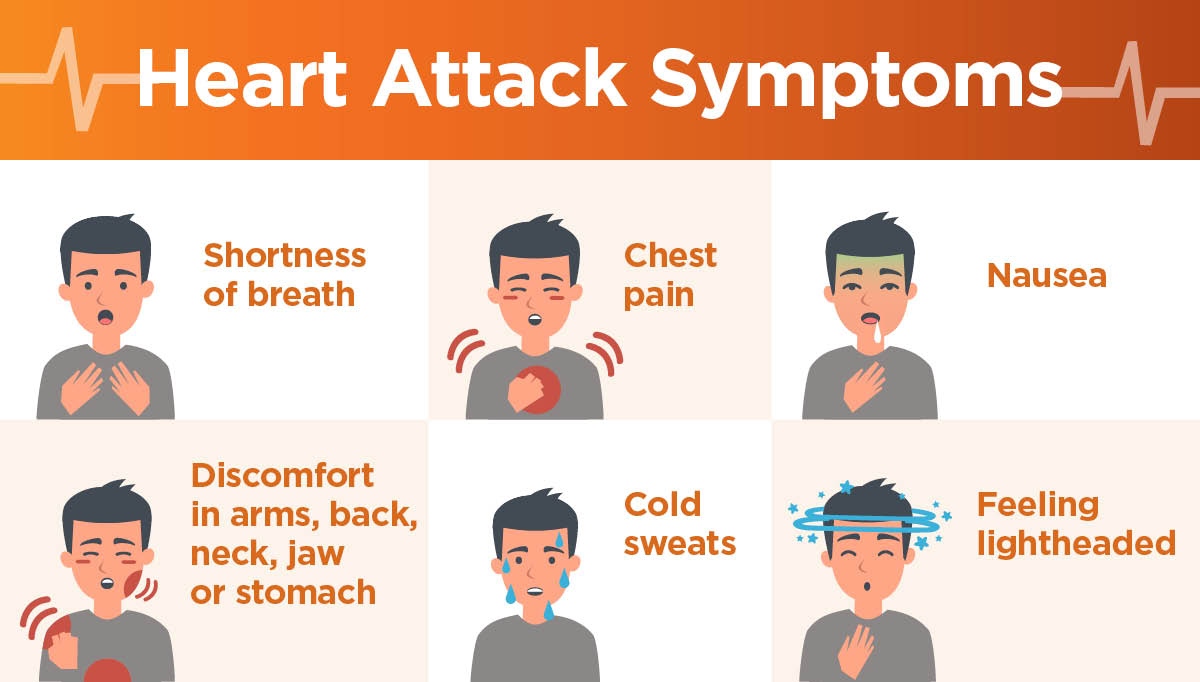 The most common heart attack symptoms are:
Chest pain or discomfort
Lightheadedness, nausea, vomiting
Jaw, neck or back pain
Pain or discomfort in arm or shoulder
Shortness of breath
UT Health Tyler is an accredited chest pain center, recognized for excellence in treating patients with heart attack symptoms. If you are experiencing symptoms of a heart attack, call 911 immediately. 
Congestive Heart Failure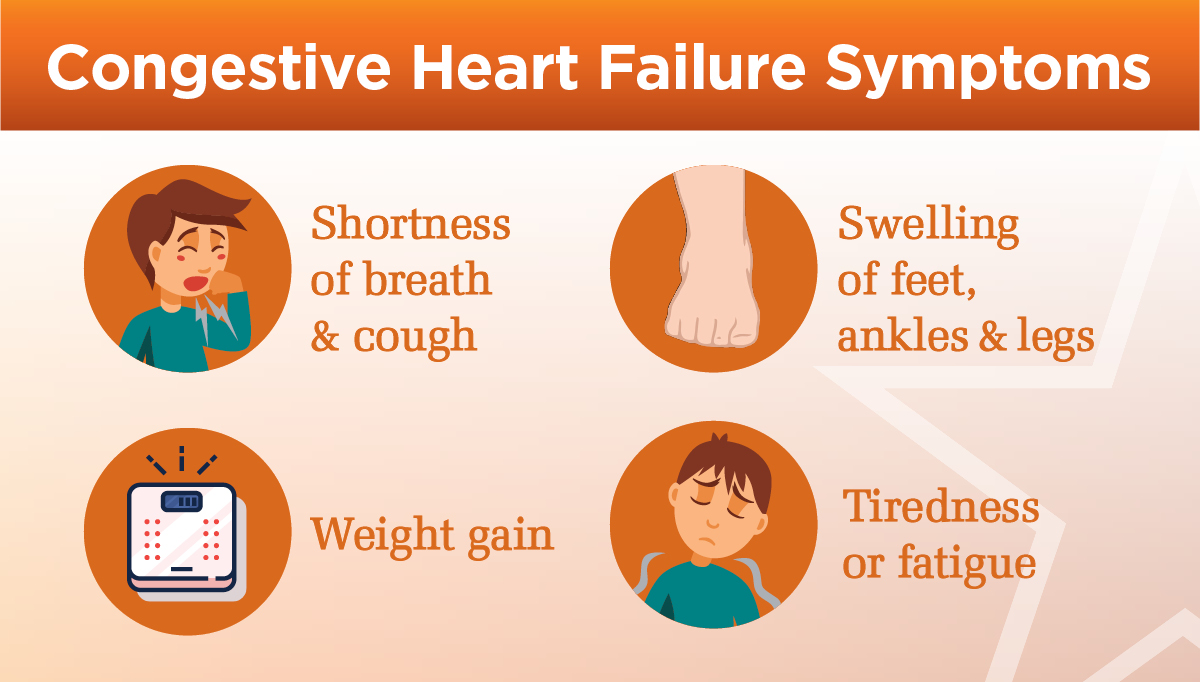 Congestive heart failure (CHF) occurs when your heart is not able to pump enough blood to meet the needs of the rest of your body. While there are many causes, the most common is a weakening heart muscle, called cardiomyopathy. This may occur after a heart attack, if you have high blood pressure for an extended amount of time or after an infection. Other causes of CHF include the following:
Alcohol abuse or excessive drinking
An abnormally functioning heart valve
Irregular heart rate
Certain illnesses
The most common symptoms of CHF are related to excess fluid buildup or the inability of the heart to pump enough blood to the muscles or brain. It's important to consult your doctor if you have worsening symptoms. Other common symptoms include:
Shortness of breath and cough
Swelling of the feet, ankles and legs
Weight gain
Tiredness or fatigue
CHF cannot be cured, but it can be controlled. With proper treatment and lifestyle changes, you can slow the progression of CHF and improve your chances of survival. Medications are an important part of treatment. Research shows that heart failure medications can:
Help reduce your symptoms
Help you breathe easier
Help increase your energy
Help reduce swelling or fluid build up
If you have been diagnosed with CHF, call your doctor if you experience any of the following symptoms:
Your ankles and legs become more swollen
Your shoes and socks suddenly become tight
You have shortness of breath that does not go away with rest
You gain two to three pounds in one day
You gain four to five pounds in five days
You are dizzy or weak
Your heartbeat changes (feels like a butterfly in your chest)
You have chest pain
You have blurred vision or you pass out
You have a cough that does not go away
In the case of an emergency, call 911 immediately.
Calcium Scoring
While heart disease is the No. 1 killer of Americans, most people don't know they have it until they have a heart attack or stroke. Low-dose CT (computerized tomography) calcium scoring can identify the early stages of heart disease in patients without symptoms. 
A calcium score is a screening used to determine the amount of calcium in the coronary arteries of the heart. The purpose is to determine if a patient is at high risk for coronary artery disease, which can lead to a heart attack. The American Heart Association recommends this test for people over 40 years of age, with risk factors for heart disease.
In general, a high calcium score is associated with a higher risk of cardiovascular events, like heart attack and stroke. The lower the calcium score, the lower the risk.
UT Health East Texas offers CT calcium scoring for $79 at the following locations:
UT Health Athens
UT Health Carthage
UT Health Henderson
UT Health Jacksonville
UT Health North Campus Tyler
UT Health Pittsburg
UT Health Quitman
UT Health Tyler
To schedule CT calcium scoring, call 903-531-8000 and press 1.
Heart Valve Disease
Heart valve disease is a life-threatening condition where one or more of the heart's four valves fails to pump efficiently. Common causes are valvular insufficiency, also called leaky valve or vascular stenosis, where valves have become hardened and narrowed. The Heart Valve Center at the UT Health East Texas Cardiovascular Institute at UT Health Tyler was created to diagnose and treat heart valve disease in addition to raising awareness of this condition. 
If left untreated, heart valve disease can lead to heart failure, infection and death. Treatment depends on the case, but our team strives to provide minimally invasive, innovative treatment options for heart valve repair and heart valve replacement. 
UT Health Tyler was the first in Tyler to perform the MitraClip procedure. This is a transcatheter mitral valve repair that is non-surgical and minimally invasive. This is a safe and effective treatment option for patients who are too high risk for surgery. Click here to learn more about the MitraClip procedure. 
Another treatment option is the transcatheter aortic valve replacement (TAVR), a minimally invasive valve replacement procedure for patients with aortic stenosis. For more information about TAVR, click here. 
Are you at risk for heart valve disease? Take our valve screening questionnaire and our team will contact you to schedule a screening.
MyHeart First
In many cases, symptoms of heart disease don't show until it's too late. MyHeart First offers seven screenings in one visit, proven to most accurately detect heart disease and defects. Early detection can help prevent future heart attacks and strokes.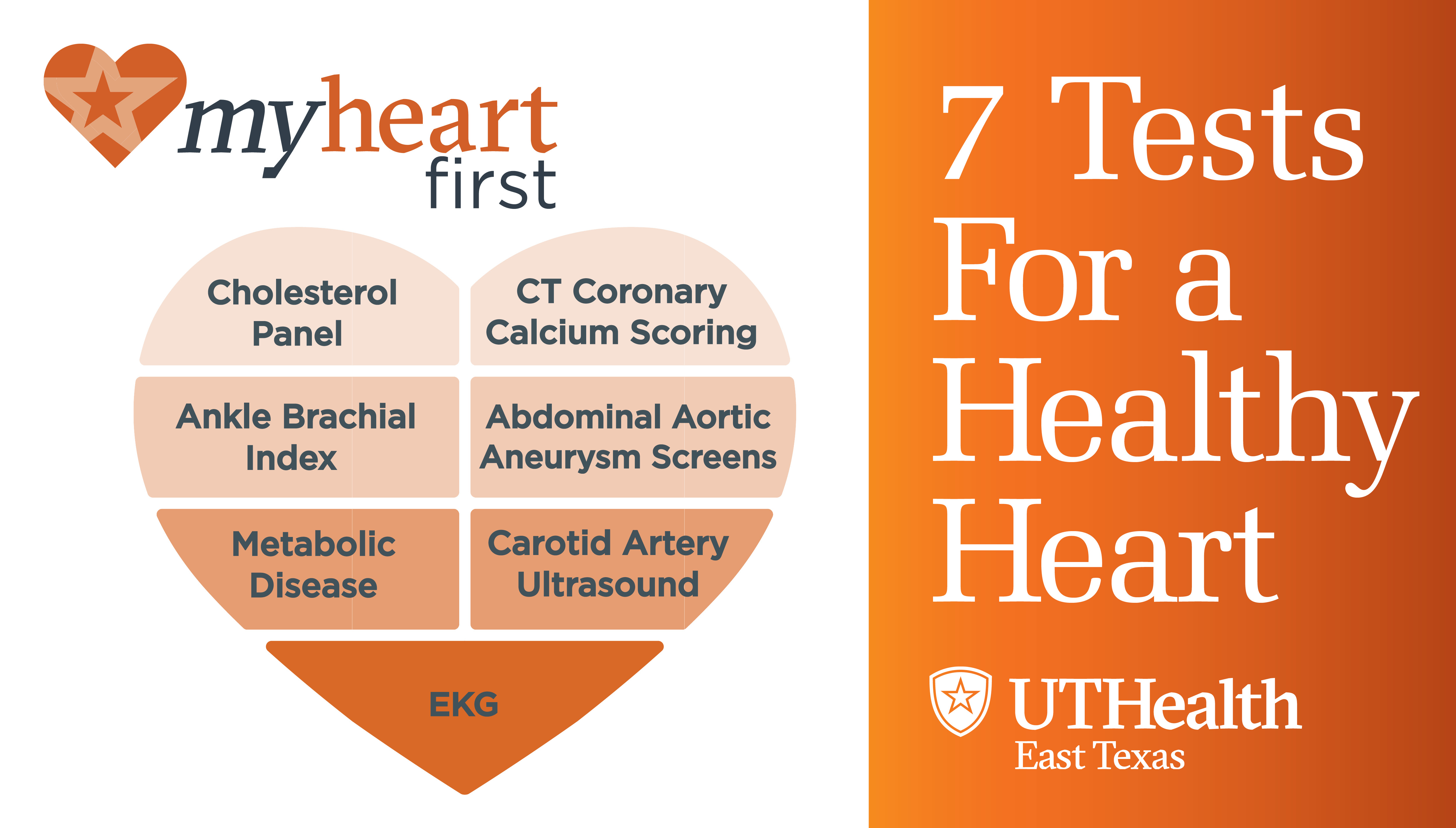 Appointments are approximately 90 minutes and include the seven diagnostics tests below, followed by a review of the findings with a cardiologist:
Cholesterol panel
EKG
CT Coronary Calcium Scoring
Ankle Brachial Index
Carotid Artery Ultrasound
Abdominal Aortic Aneurysm Screen
Metabolic Disease Panel
MyHeart First is a one-time appointment with a one-time cost of $149. Appointments are available at UT Health Tyler and UT Health Athens. 
To schedule a MyHeart First appointment at UT Health Tyler, call 903-531-8000 and press 8. To schedule at UT Health Athens, call 903-676-2169. To learn more about MyHeart First, click here. 
Maria Bell
Just one week after giving birth to her fifth child, Maria Bell underwent life-saving heart surgery. A heart catheterization revealed a blockage in two of her main arteries, which meant her heart was not getting enough blood. Because of this, she had to undergo emergency open-heart surgery. Read her story here.
Janice McMakin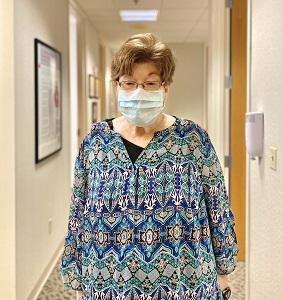 At 77 years old, Janice McMakin wasn't sure she would be able to handle open-heart surgery when she found out she needed her mitral valve replaced for a second time. Luckily, the cardiothoracic surgery team at the UT Health East Texas Cardiovascular Institute in Tyler had a new procedure in mind for her: the transcatheter mitral valve replacement. Read her story here.
John Vaughn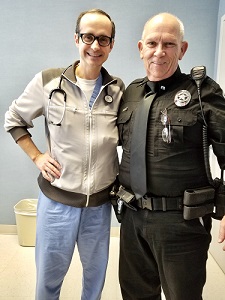 John Vaughn, a police officer from Carthage, is back on the force 15 years after suffering a heart attack that forced him into retirement. Read his story here.
Brent and Donna Holt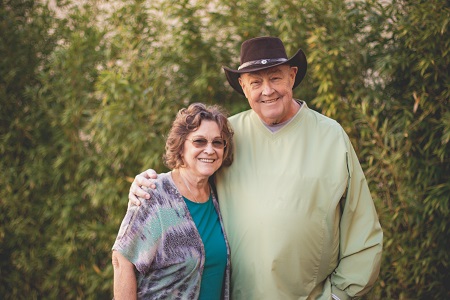 Broken hearts CAN be mended. This is definitely true for Brent and Donna Holt, who together, conquered heart disease. In July 2019, Brent was showing signs of atrial fibrillation, but had other health conditions that made him too risky for surgery. In September 2019, Donna was diagnosed with a heart murmur. Both were referred to Dr. Vivek Patel at UT Health Tyler. On Oct. 9, 2019, Donna underwent mitral valve repair surgery. Just three weeks later on Oct. 30, Brent had the first MitraClip procedure in Tyler. Both procedures were a success, and the couple is continuing to recover. Read Brent and Donna's story here.
Mistie Williams
Mistie Williams, a healthy, 42-year-old wife and mother of two was enjoying the Labor Day weekend with her family when she suddenly had a heart attack. She was taken to UT Health Tyler where Dr. Andrea Cooley performed a double bypass. Even after surgery, her heart was only functioning at 15%. She was transferred to a Dallas hospital for a heart transplant. When she got there, the doctors and nurses said that everything they did at UT Health Tyler saved her life. This is a truly remarkable story, featured in TylerToday about a woman who got a second chance at life. Read Mistie's story here.
In this interview from Feb. 2020, Allie Redding, RD, LD, discusses heart health and nutrition.
At UT Health East Texas, we offer a continuum of care. Cardiac events put a great amount of stress on your body. After you have a cardiac event, your body needs to recover and regain strength. We offer cardiopulmonary rehabilitation programs to help you return to your daily life. Our team of physicians, nurses, respiratory therapists, psychologists and trainers work together to create a care plan that's right for you. 
The traditional cardiac rehab program consists of 36 one-hour, monitored exercise sessions, designed to help you regain your strength and promote lifestyle change. These are offered at the following locations:
City
Address
Phone number
Tyler
701 Olympic Plaza Circle
Tyler, TX 75701
903-596-3234
Athens
6444 S. Palestine
Athens, TX 75751
903-677-8424
Carthage
409 W. Cottage Road
Carthage, TX 75633
903-694-4728
Cedar Creek Lake
100 Municipal Drive
Gun Barrel City, TX 75156
903-713-1550
Chandler
123 Hwy. 31 E.
Chandler, TX 75758
903-849-4404
Henderson
701 N. High St.
Henderson, TX 75652
903-655-3614
Hideaway Lake
16911 Village Lake Drive
Lindale, TX 75771
903-882-7055
Jacksonville
414 S. Main St.
Jacksonville, TX 75766
903-541-5141
Lake Palestine
18118 FM 344
Flint, TX 75762
903-590-5967
Pittsburg
2801 Hwy. 271 N.
Pittsburg, TX 75686
903-946-5463
Quitman
117 N. Winnsboro St.
Quitman, TX 75783
903-763-6348
Our Tyler location offers the Pritikin Intensive Cardiac Rehab program. This program consists of 36, two-hour sessions that include one hour of monitored exercise, and one hour of education such as cooking classes, nutrition workshops and healthy mind-set workshops. This program will help you increase energy, decrease body fat, lower blood pressure, improve endurance and strength, decrease cholesterol and improve blood sugar control. 

For more information about rehabilitation programs, visit UTHealthRehab.com or call 903-596-3000. 
Staying active is one of the most important things you can do to prevent heart disease. The American Heart Association recommends at least 150 minutes of heart-pumping physical activity per week, or 30 minutes per day, five days a week.
Even if you're not able to do the full 150 minutes a week, start by just sitting less. Try to take small walks throughout the day. Even small amounts of physical activity are better than none. Gradually increasing the amount of time you spend and the intensity will improve results. 
Regular exercise will lower your risk of heart disease and stroke, but also benefits other areas of your health, helping you live a longer, healthier life. 
Benefits of staying active:
Lower risk of heart disease, stroke, type 2 diabetes, high blood pressure, dementia, Alzheimer's disease, cancer and pregnancy complications
Improved brain activity, including memory, attention and processing speed
Less weight gain
Improved quality of sleep
Better bone health and balance
Fewer symptoms of depression and anxiety
Better quality of life
Boosted energy levels
Help managing stress
Help quitting smoking
To help East Texans stay active, UT Health East Texas offers medically-integrated fitness centers across the region that are equipped with state-of-the-art fitness equipment, warm water pools, integrated group fitness programs and exercise programs catered to your individual needs.
The UT Health East Texas Olympic Center in Tyler is Texas' first and only certified medical fitness center. This means that all programs are medically based under the supervision of a physician. In addition to the fitness center amenities, we also provide personal training, massage therapy, group fitness, aquatics and medical fitness programs, such as Exercise is Medicine and Lite-4-Life.
Exercise is Medicine is a program that allows you the opportunity to receive a free, two-week Olympic Center pass upon meeting with a degreed, certified exercise specialist for an initial fitness assessment, goal development and exercise prescription. 
Lite-4-Life is a 10-week program designed to approach weight loss through lifestyle and behavioral modifications. This program features personal training sessions, group nutrition classes, a consultation with a certified program coordinator and full-access membership to the UT Health East Texas Olympic Center.
Click here to learn more about our medical fitness programs.
To see the specific amenities and programs offered at each UT Health East Texas Olympic Center, click the locations below.
UT Health East Texas Olympic Center Cedar Creek Lake
UT Health East Texas Olympic Center Hideaway Lake
UT Health East Texas Olympic Center Jacksonville
UT Health East Texas Olympic Center Lake Palestine
UT Health East Texas Olympic Center Pittsburg
UT Health East Texas Olympic Center Tyler
UT Health Olympic Center Chandler
123 Highway 31 E. Chandler, TX 75758 | 903-849-4404
UT Health Olympic Center Mineola
1616 N. Pacific Mineola, TX 75773 | 903-569-0842
UT Health Olympic Center Rusk
1325 N. Dickinson Rusk, TX 75785 | 903-683-3555
In this interview from Feb. 2020, Dr. Charles Keith, discusses how your weight affects heart health.
As mentioned in other sections, weight plays in important role in heart health. Carrying extra weight puts extra stress on your heart, which can lead to cardiovascular diseases. 
Obesity is often linked to the following conditions that lead to a greater risk of heart failure.
High blood lipids
High blood pressure
Type 2 diabetes
Metabolic syndrome
Hypertension
Enlarged left ventricle
Some cancers
Gallbladder disease
Osteoarthritis
The most common ways to assess your risk of obesity and heart disease are by your body mass index (BMI) and weight circumference. 
BMI is a formula that uses a person's weight and height to determine the level of obesity. In most cases, BMI is calculated into the following classifications: 
BMI below 18.5 - Underweight
BMI between 18.5 - 24.9 - Normal weight
BMI between 25 - 29.9 - Overweight
BMI 30 and above - Obesity
In some cases, these classifications may vary based on a person's lifestyle, such as for a professional athlete. 
Waist circumference is a good judge of abdominal fat, which is a risk of heart disease. This risk increases with a waist circumference over 40" for men and 35" for women.
In addition to providing fitness centers across the region, UT Health East Texas has two designated clinics to help you manage your weight loss.
Weight-Management Clinic
Dr. Ryan Menard practices in the weight-management clinic at UT Health North Campus Tyler. Dr. Menard is a board-certified family medicine and obesity medicine physician who strives to help his patients reach a healthy weight. During your visit at the weight-management clinic, Dr. Menard will cover many aspects related to weight including:
Dietary and activity assessment
Sleep and stress assessment
Body measurement/ratios
Cardiovascular and metabolic risk assessment
Cancer risk assessment related to weight
Family history and risk associated with excess weight
Laboratory metabolic profile
Medication assistance to help lose weight and improve health
Collaboration with registered dieticians, behavioral coaches/counselors, physical therapists and sleep specialists
For more information or to schedule an appointment with Dr. Menard, call 903-877-7200.
Tyler Bariatric Center
If other weight loss methods have not been effective, it might be time to consider bariatric surgery. The UT Health Tyler Bariatric Center offers specialized procedures, such as the gastric bypass, sleeve gastrectomy, Lap Band and more. In addition to weight loss, these procedures can improve and in some cases resolve health issues such as diabetes, high blood pressure, high cholesterol, sleep apnea, joint pain and more. 
Bariatric surgery is performed by one of our two surgeons, Dr. Hugh Babineau and Dr. Charles Keith. Both are board-certified in general surgery and specialize in bariatrics. 
Deciding to get bariatric surgery is a very important and life changing decision. To find out if you're a candidate, you'll need to know your BMI. Typically, someone is a candidate if
Your BMI is 40 or greater
OR your BMI is 30 or greater and you have diabetes, high blood pressure, sleep apnea, or certain other medical conditions diagnosed by a physician.
Determining if you're a candidate and which procedure is right for you will involve a consultation with one of our surgeons. Our goal is ultimately to help you get healthier. To learn more about the services offered at the Tyler Bariatric Center, read patient testimonials, see cash pricing and more, visit tylerbariatrics.com or call the office at 903-593-0230.
Did you know that 65% of people with diabetes die of a heart attack or stroke? Cardiovascular disease is the most common complication of type 2 diabetes. In the United States, an adult with diabetes is hospitalized for heart disease every 80 seconds. For adults over 60, type 2 diabetes combined with cardiovascular disease can shorten life expectancy by an average of 12 years. 
Type 2 diabetes is the most common form of diabetes. It occurs when your body does not use the insulin it produces properly. Medication or insulin may be needed to manage type 2 diabetes, but a healthy diet and exercise are key components of treatment. Type 2 diabetes can be delayed or even prevented. It's important to know if you're at risk.
Risk factors for type 2 diabetes and prediabetes include:
Age, if over 45
Family history of type 2 diabetes
Overweight/obesity
Lack of regular physical activity
High blood pressure
Low HDL cholesterol levels
Diabetes during pregnancy
Our Tyler and North Campus Tyler facilities offer diabetes education programs to help you learn how to manage your diabetes.
Diabetes University at UT Health Tyler is a referral based, outpatient diabetes education program. This program offers two separate services, in addition to individual instruction. Our team or your primary care provider can help you decide which is best for you based on your needs.
Diabetes education individual instruction only

Minimum of one 1-1.5 hour visit
Covers the meal planning, physical activity, diabetes medications and monitoring

Medical Nutrition Therapy 

Completely focused on the meal planning aspect of diabetes management
Minimum one 1-1.5 hour visit
This is a completely separate service from diabetes education

Complete Diabetes Education Program or Diabetes Education: 

One one-on-one session 

Meet one on one with your diabetes educator
Develop a diabetes treatment plan based on an assessment of your specific diabetes care needs
Set and plan to reach meaningful goals

One six-hour group class

Meal planning
Strategies for adding physical activity
Current medication therapies for diabetes
Adjusting your meal plan and medications based on blood sugar testing
Skills to prevent diabetes-related complications
Coping strategies for meeting the day-to-day challenges of having diabetes
New diabetes technologies
Empower Diabetes at UT Health North Campus Tyler is a free diabetes education program that occurs four times each year. This program provides information on self-management tools such as:
Meal planning
Glucose monitoring
Exercise
Medications
Insulin administration
Foot Care
Each program consists of four, two-hour sessions. For more information or to register, click here or call 903-877-8978.
Sleep is essential to your health, and lack of enough sleep can lead to serious health conditions, such as heart disease. Adults need seven to nine hours of sleep each night, while kids need even more. Your body needs sleep to process, restore and strengthen. When you don't get enough sleep, your body gets thrown off. This can affect your immune system, hormones and overall health and wellbeing. 
This is not just a problem for adults. Not getting enough sleep as a child or teenager can lead to health problems down the road. 
It's important to stick to a sleep schedule with healthy habits and routines to keep your body at its best.
The National Sleep Foundation recommends the following tips for getting a good night's sleep:
Stick to a sleep schedule, even on weekends
Practice a relaxing bedtime ritual
Exercise daily
Evaluate your bedroom to ensure ideal temperature, sound and light
Sleep on a comfortable mattress and pillows
Beware of hidden sleep stealers, like alcohol and caffeine
Turn off electronics before bed
The UT Health East Texas Sleep Disorders Center became the first sleep center in East Texas to receive program accreditation from the American Academy of Sleep Medicine in 2004.
Sleep disorders we commonly treat include:
Circadian Rhythm Disorders
Insomnia
Pregnancy and Sleep
Narcolepsy
Restless Leg Syndrome
Nightmares
Sleep apnea
Sleep apnea is a very serious sleep disorder. This occurs when you stop breathing for at least 10 seconds during sleep. This can cause fragmented sleep and low blood oxygen levels. This can lead to many health problems, including hypertension, high blood pressure and heart disease.
Patients with sleep apnea often have problems with their heart. The fragmented sleep patterns keep your body from being able to lower your heart rate and blood pressure.
Symptoms of sleep apnea:
Excessive snoring
Awaking with a headache
Awaking without feeling refreshed
Daytime sleepiness
Waking up gasping for breath
Sudden body movements during sleep
Weight gain
For more information on sleep disorders, treatment options and clinic locations, click here or call 903-531-8079.
Award-Winning Stroke Program
Our flagship stroke program at UT Health Tyler is certified by the Joint Commission as a comprehensive stroke center. Other UT Health East Texas stroke certified locations include Athens, Henderson, Pittsburg and Quitman. These facilities are designated support, or level three, stroke centers.
Together, these facilities create a regional network of stroke treatment programs ensuring our patients receive the needed treatment when it matters most. For more information about stroke care at UT Health East Texas, click here.
What is a stroke?
A stroke occurs when the blood supply to the brain is interrupted or blocked, reducing the flow of oxygen and nutrients to the brain, which can result in damage to brain cells. Stroke is the leading cause of adult disability and the fifth-leading cause of death in the U.S.
Know the signs of stroke.
Watch for these symptoms of stroke and call 911 immediately if someone you are with experiences them:
sudden numbness or weakness of face, arm or leg, especially on one side of the body
sudden confusion or trouble speaking or understanding speech
sudden trouble seeing in one or both eyes
sudden trouble walking, dizziness or loss of balance or coordination
sudden severe headache with no known cause
Know the risk factors of stroke.
Some risk factors are unavoidable, such as being male, being age 55 or older, having a family history of stroke or being of African-American heritage. Other risk factors can be controlled and include:
cigarette smoking (doubles the risk)
being overweight
having high cholesterol and/or high blood pressure
having diabetes
having atrial fibrillation
lack of physical activity
poor nutrition
circulation problems
excessive alcohol consumption
If you have any of these risks for stroke, call 903-655-6536 for an appointment. Screenings to assess your risk for stroke are easy and painless – and could save your life.
For East Texans who need medical support and services outside the hospital setting, UT Health East Texas Home Health provides in-home care. Our highly trained, licensed and certified UT Health East Texas Home Health caregivers deliver personalized plans and compassionate care with high-tech options and physician oversight. 
UT Health East Texas Home Health commonly treats patients with congestive heart failure (CHF), hypertension, atrial fibrillation and coronary artery disease with a coronary artery bypass graft (CABG). We use protocols set by a cardiologist for different scenarios and complications that we follow with our patients. 
For many patients, we use telehealth, a monitoring system that connects patients with their healthcare team on a daily basis. This system monitors vital signs and symptoms and transfers the data directly to the home health office, where care and treatment plans are discussed with a physician and adjusted accordingly.
Patients typically receive one to three visits in home per week, depending on the diagnosis. We start out with a higher number of visits each week and taper down as the patient improves or better understands their diagnosis and treatment. 
Home health is beneficial for patients who no longer need to stay in the hospital, but still need care. Our team helps the patient and family adapt to lifestyle changes due to the diagnosis and become more aware of the prescribed medications as well as the uses and side effects of each. We review and instruct on any diet changes needed to help prevent exacerbation of their disease process. 
Our team performs an overall assessment of the patient each visit to coordinate care with the physician. We offer therapy following surgeries or when a patient has been in the hospital and become weak during their stay. If a complication arises with a surgical incision, we'll monitor it and teach the patient, family and or caregiver how to care for it until it heals. 
For more information on UT Health Home Health services, click here or call 800-256-7091.
Keeping your heart healthy can have a great impact on your life. Heart disease is linked to many other health conditions, so practicing healthy heart habits not only will benefit your heart, but other areas of your health. For more information on cardiac care available at UT Health East Texas, click here. To find a doctor or schedule an appointment, call 903-596-DOCS.
Information provided by the Centers for Disease Control and Prevention, American Heart Association, Cleveland Clinic, American Diabetes Association and the National Sleep Foundation.